Bandwidth monitor, bandwidth speed test, bandwidth and traffic monitoring tool for Windows
: "NetWorx is a simple and free, yet powerful tool that helps you objectively evaluate your bandwidth situation. You can use it to collect bandwidth usage data and measure the speed of your Internet or any other network connection. NetWorx can help you identify possible sources of network problems, ensure that you do not exceed the bandwidth limits specified by your ISP, or track down suspicious network activity characteristic of Trojan horses and hacker attacks."
Download installer
Size: 3.0M
Download portable
Size: 3.1M
Screenshots
Right-click the NetWorx system tray icon (as shown on the picture) to bring up the program's menu. This menu lets you control the utility. Left-clicking the system tray icon displays the current NetWorx state. NetWorx can also display the real time traffic data.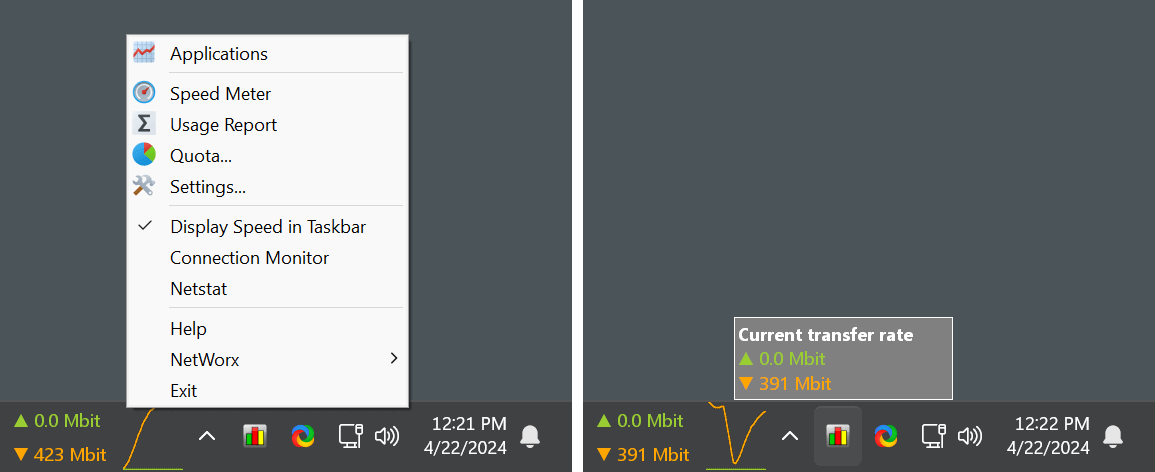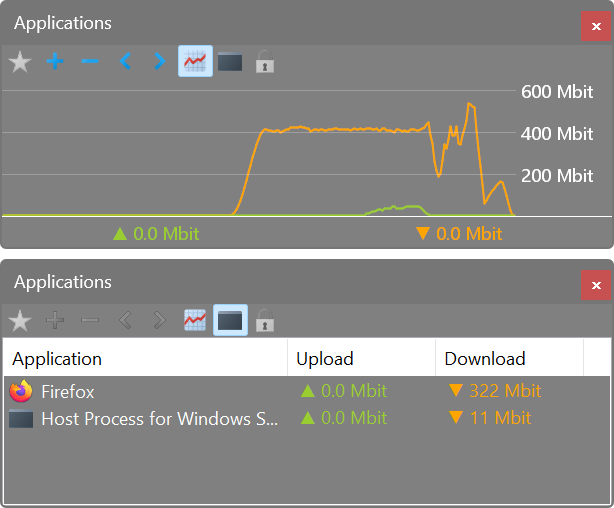 As well as accumulated daily, weekly and monthly totals, and lets you export that information to a number of formats. Click a picture to enlarge!
'via Blog this'