Making a 'Restore Disk' for the Acer Aspire One :: Dammit Jim!
: "There's two steps to the process, making a USB drive into a little bootable linux system and backing up the partitions onto a USB hard drive.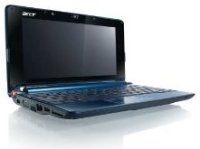 Things You'll Need
Some annoying computer with no backup/restore CD
USB Key Disk
USB Harddrive"
'via Blog this'